Help connect your users on Sunday mornings and improve your MinistryPlatform data at the same time
Remember when we used to pass the notepad down the pew during Sunday worship and sign in?  Use the Connect Card mobile app to allow your church members to mark their presence in worship, indicate their interest in Opportunities, and share Prayer Requests.
PocketPlatform Authentication
The Connect Card is designed to integrate and communicate with MinistryPlatform.  The first step in this process is to identify the User so that data can be correctly displayed and saved on behalf of the User.  The Connect Card can be configured to integrate with PocketPlatform authentication. If the user is already logged in to PocketPlatform, there is a seamless handoff to the Connect Card app.  If the user is not already logged in to PocketPlatform, an authentication screen will appear prompting the user to login.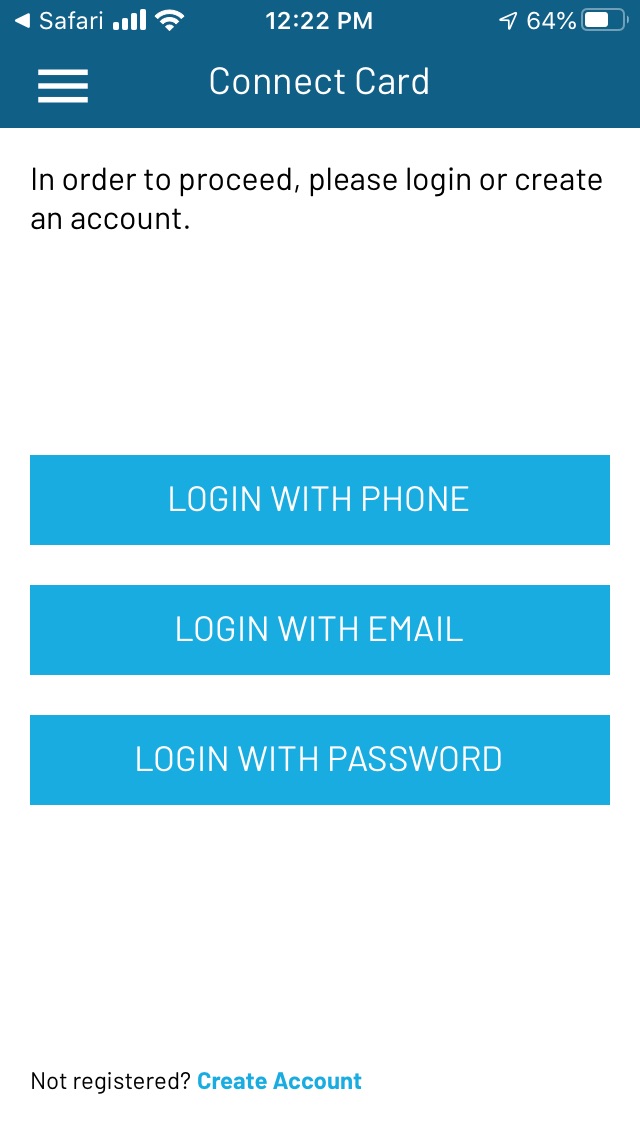 Alternatively, the Connect Card can be configured to authenticate a user directly.  The user will first be prompted to enter their mobile phone; if a unique match can be found in MinistryPlatform, the USer will be immediately authenticated.  If a unique match cannot be made, the user is prompted for additional information. The additional data points are used to make a match in MinistryPlatform or to create a new Contact in MinistryPlatform.  Either way, the user will be authenticated after submitting the second form.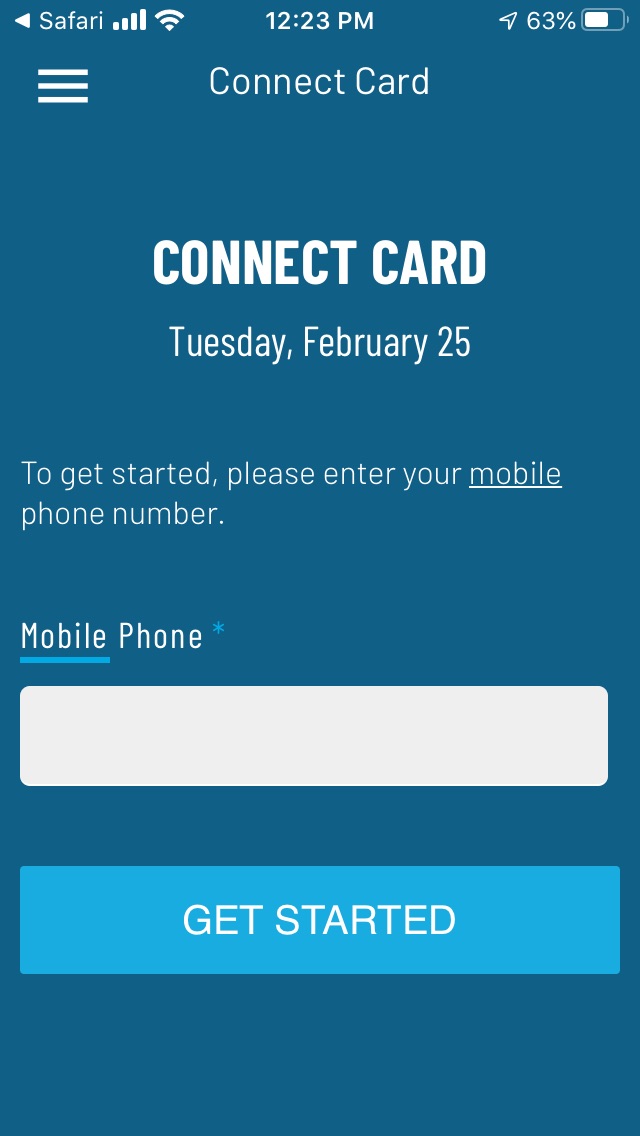 The Connect Card queries MinistryPlatform for Events occurring today that are configured for the Connect Card.  Using the Mass Assign tool in MinistryPlatform, you can quickly create a selection of Events and assign them to the Connect Card and they will automatically appear on the correct days.  One or more events will be displayed in the dropdown menu, allowing users to easily select the Worship Service or other Event they are attending. Optionally, the Connect Card can also be configured to filter the available events by Campus.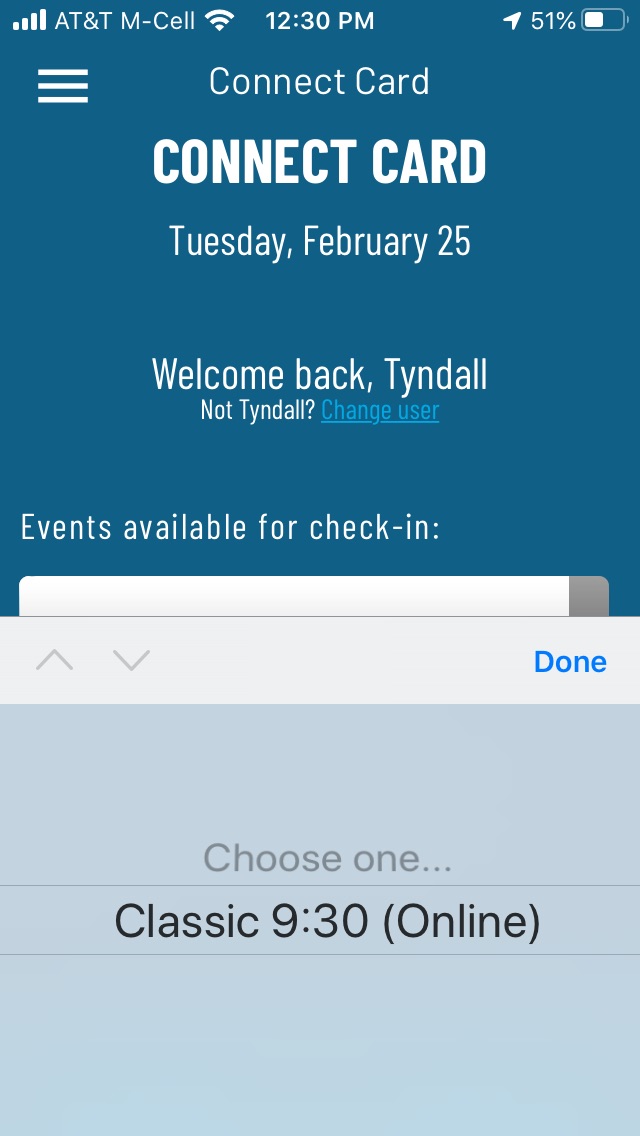 The Connect Card allows users to checkin other members of their household for the same event. This allows mom or dad to easily select a spouse and/or children that are present in worship. Event Participant records are created for each selected household member. If a user does not have any other Household members, this feature is hidden from view entirely. When the user clicks the Next button, all Event Participant records are created immediately in the background.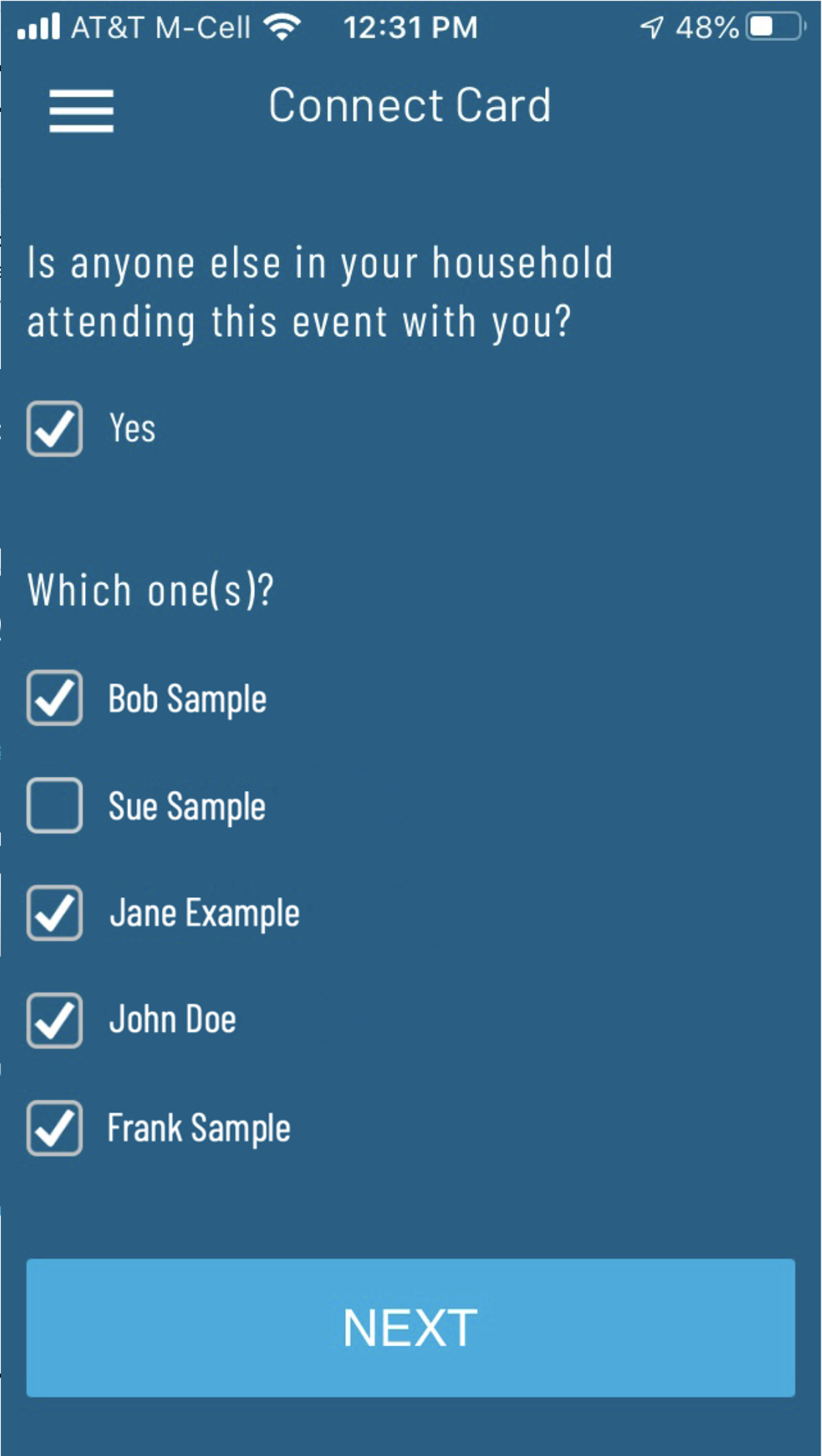 The Connect Card facilitates further connection with church members by prompting users to respond to other opportunities, submit prayer requests, and send comments. Opportunities are queried directly from MinistryPlatform allowing you to control which items are displayed at any given time. Upon submission, Opportunity Response records are created for each checked item. In addition, Prayer Requests and Comments are saved as Feedback records in MinistryPlatform.